Adobe Animal Hospital & Laser Surgery Center opened in the 1970's. Dr. Harry Sekhon bought the hospital to continue the philosophy of providing sincere and empathetic veterinary services to the pets of Yuba City. His amiable care and devotion to his clients has created a community that believes in veterinary wellness care, and is always eager and pleased to welcome new and existing clients.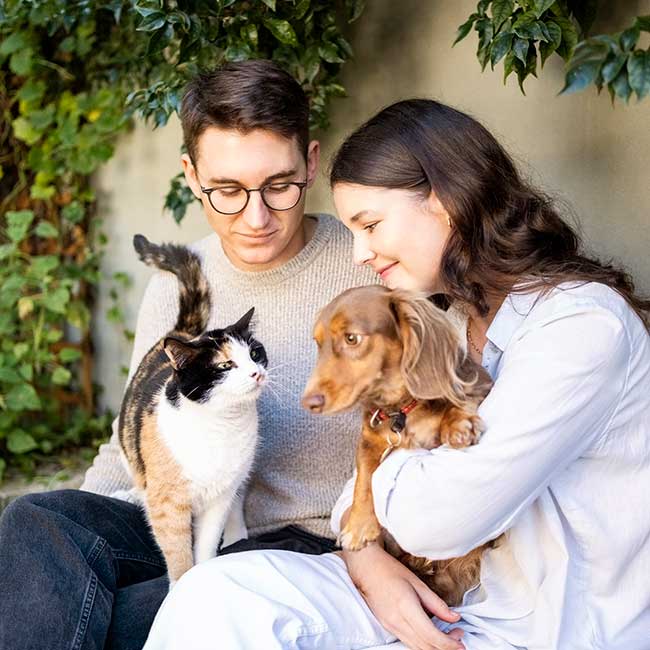 Dr. Harry and the professional team at Adobe Animal Hospital & Laser Surgery Center work alongside Oroville Animal Health Center—our sister hospital—to strengthen our practice with resources that support our veterinary methods and help us provide superior and personalized pet care.
Even though Oroville Animal Health Center is its own entity and provides a unique approach to the proper care of its pet patients, we believe that working alongside adds to our value, and we are able to provide superb wellness and preventive care that pet owners can trust. Dr. Harry's goal is to ensure that his prospects and existing clients feel like they are at home and in good hands.
Our 50 year history of serving the pets and pet owners of Yuba City proves that our quality veterinary care is what keeps us standing.
Committed To Quality Pet Care
Our devotion to our work and commitment to pet wellness is the essence of our success.
We provide the following veterinary services:
Let us care for your cat and dog. Click the following to get to know us better:
Follow us on our social media: